A rather famous make of Country Slice cakes have been enormously popular since they were first introduced in the 1970's. As a child I remember how much of a treat they were as they were one of the more expensive varieties so I wasn't too surprised to see them recently in the supermarket priced at £1.49 for six very small slices.
So, I decided to set about developing my own version of this delicious lightly spiced fruit cake as I was sure it could be made for much less…and I was right!


Even using the best ingredients bought at full price and not when on special offer (something that doesn't happen often here at The Thrifty squirrels! We always stock up when there are offers to be had!) I have made this cake for around the same price as a small box of the mass produced ones…but I know exactly what's gone into it and better still I've got at least twice as much cake! 12 large slices instead of 6 small ones. As a careful shopper you could make this cake for under £1.00!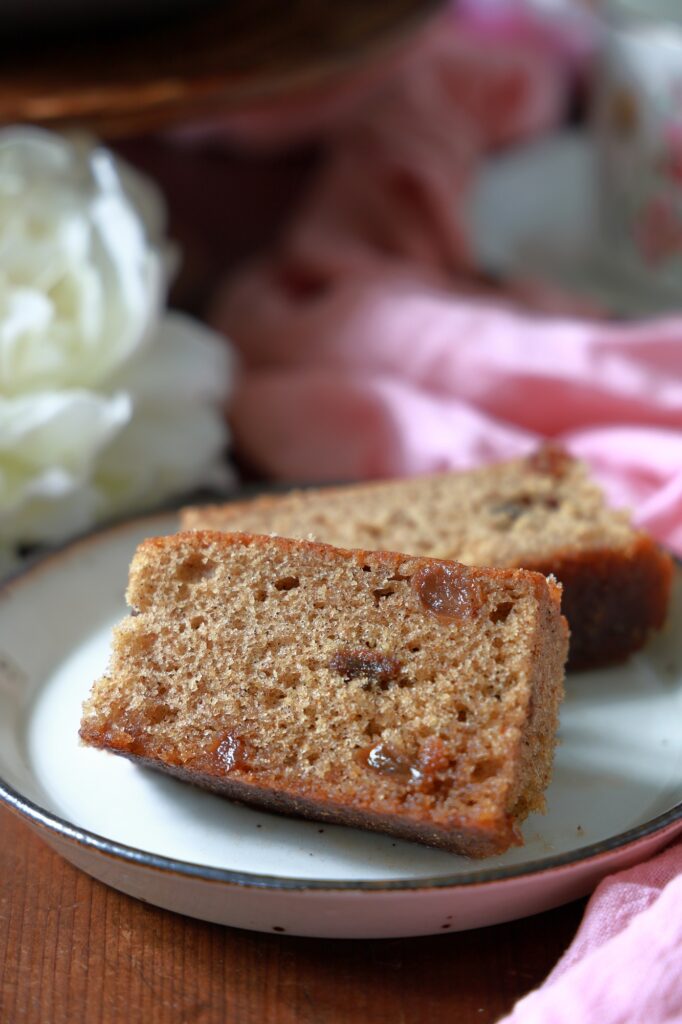 This is a lovely lightly spiced fruit cake, simple and quick to make but it has something a little extra that sets it apart from any other fruit cake. When the cake has cooked it is drizzled with a spicy syrup for extra flavour – perfect!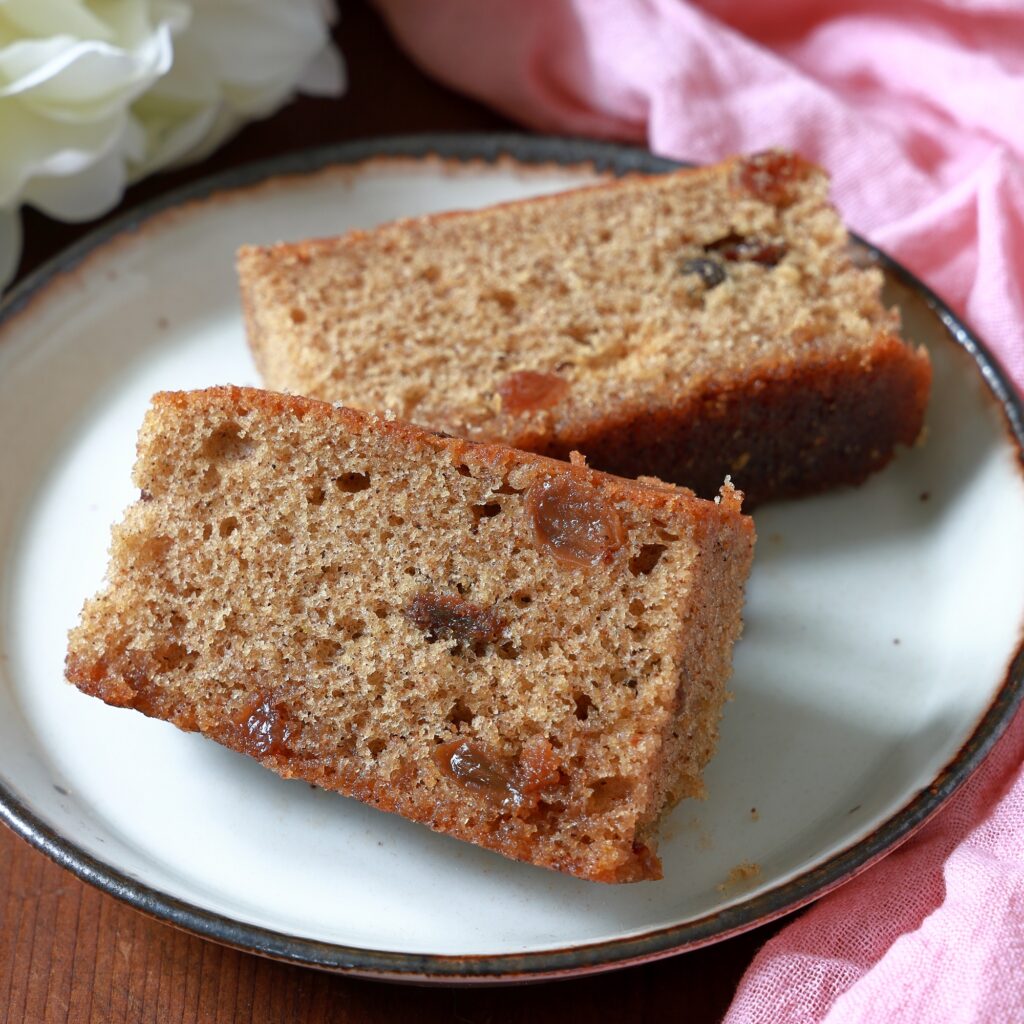 Ingredients
For The Cake:
115 g (4 oz) butter
115 g (4 oz) light soft brown sugar (this adds a bit more flavour but makes the cake a little darker in colour, you could use ordinary caster sugar instead)
2 eggs, beaten
140 g (5 oz) self raising flour
1 teaspoon baking powder
1 teaspoon mixed spice
1/2 teaspoon cinnamon
1 tablespoon milk
85 g (3 oz) mixed dried fruit (sultanas & currants)
1 tablespoon demerara sugar
For the spicy syrup:
2 tablespoons caster sugar
2 tablespoons water
a pinch of mixed spice and a pinch of cinnamon – 1/4 teaspoon in total
To Make The Cake
Grease and base line an 18 cm (7″) cake tin and preheat the oven to gas 4 (180c /350f)
Make the cake by creaming together the butter and sugar until light and fluffy. Gradually add the beaten eggs, beating well between each addition. Add a tablespoon of the flour half way through to help prevent the mixture curdling.
Sift together the flour, baking powder, mixed spice and cinnamon then gradually fold into the creamed butter and sugar followed by the milk and dried fruits.
Carefully spoon the mixture into the prepared tin and level the top. Sprinkle over the demerara sugar to give a crunchy topping.
Bake in the centre of the oven for about 30 minutes or until a skewer inserted into the centre of the cake comes out clean.
Make the spicy syrup by placing the caster sugar, water and spices into a small saucepan and heat gently until the sugar has dissolved. Turn up the heat and simmer for about 1 minute until it is slightly thickened and syrupy.
Turn the cake out onto a cooling rack upside down so that the base of the cake is facing upwards.
Using a teaspoon, carefully spoon over the spicy syrup, covering all of the base of the cake as evenly as possible.
Leave to cool then cut the cake into 12 slices.
You can make this cake even more quickly using the all-in-one method. Use soft tub margarine and put all of the ingredients except the dried fruits, in a large bowl. Omit the milk as the tub margarine is much moister and so the milk is not necessary. Mix (with an electric whisk or stand mixer for speed) until well combined. Stir through the dried fruits and proceed as above. Using a soft tub margarine will give you a slightly more fragile cake.