Hello and welcome to The Thrifty Squirrels –
Budget Friendly Living
We are Brian & Donna Gibbs – authors, crafters, DIY enthusiasts and keen home cooks!
---
The Thrifty Squirrels is a hub for all of us dedicated to making budget friendly choices.
We're here  to create a place to share ideas and practical ways to enjoy budget friendly living.
You will find ideas and tips on finding ways to save money while still enjoying the good things in life!
Cooking from scratch is a great way to save money and eat really well but so many modern recipes are overly complicated with lots of ingredients, which can be daunting to even the keenest cooks and can make a meal far more expensive than it really needs to be.
We have developed our recipes to taste great with the minimum of ingredients as well as being quick and easy to make!
We also have some great tips for home making & housekeeping on a budget, reviews of some great products and books and recommendations of things we have found that really work!
Garden space is quite restricted for many people – us included – our small 10m x 5m garden has been pressed into service by growing as many edible crops as we can – fruit is one of our favourite things to eat so we have even included dwarf apple, cherry & pear trees
We are very enthusiastic about restoring, repairing and making things that we need where possible, therefore reducing the amount of new items that we buy and is a great way to save money and feel good about not sending perfectly servicible items to landfill!.
However, we know that there are products out there that will make life better and so we are always on the lookout for new products that do a great job while at the same time being good value.
We have joined forces with Amazon to easily show you products that feature in our reviews and can be bought by anyone, wherever you live. (This is an affiliate scheme that means if you follow one of the links to the Amazon product and subsequently purchase the item we have recommended then we will get a very small commission at absolutely no extra cost to you.)
Not all links that we provide to products and other web pages are sponsored or part of an affiliate scheme, we are finding and recommending products and pages that we really like and feel that you would too.
Our Reviews page will have products that we test – these may be ones we have bought ourselves or ones that have been sent to us for free to review. If we have been sent items for free we will always make this clear on each review
We always test products thoroughly in the 'real-world' in our own home and give honest reviews on how we feel they perform (or don't!) and live up to the manufacturers claims. Whether or not be have been sent the items for review, we will always give our true opinion so you can rely on everything we say and make informed decisions on whether or not you would like to try them.
Why we started The Thrifty Squirrels Blog
Keeping to a budget is a challenge we all face and it seems demands on our finances is only going to get worse as time rolls on.
Finding ways to live well while saving money has become a bit of an obsession! Cooking and baking have always been a passion for me and cooking from scratch is not only healthier but also tastier and often much cheaper.
All of our favourite meals and treats can be made at home. They are fresher, cheaper and you have the reassurance that you know exactly what ingredients have gone into them.
Ready meals have had a place in most peoples lives and they can get you out of a hole when time is running short but it is so much better to make your own versions of these meals and stash them away in the freezer for busy days.
So, why should you listen to us? Here's our credentials!
Writing Experience
We are published authors. Together we have written 5 craft books, which have been published all across the world (it is very strange seeing your work in many other languages!) and written countless articles for national magazines.
Cooking Experience
Cooking was one of the first things I remember having a go at when I was old enough to take my little Ladybird 'Learn To Cook' book into the kitchen and make scrambled eggs and chocolate mousse.
My mother, bless her, was never an enthusiastic cook, so the less time she spent in the kitchen the better as far as she was concerned and so my love of cookery books developed early on as I sought out new things to cook and to learn how to cook them.
I now enjoy cooking for Brian and myself and for family get-togethers of 10 or 12!
Baking for special occasions, celebrations and just coffee mornings with friends is something I really enjoy very much too.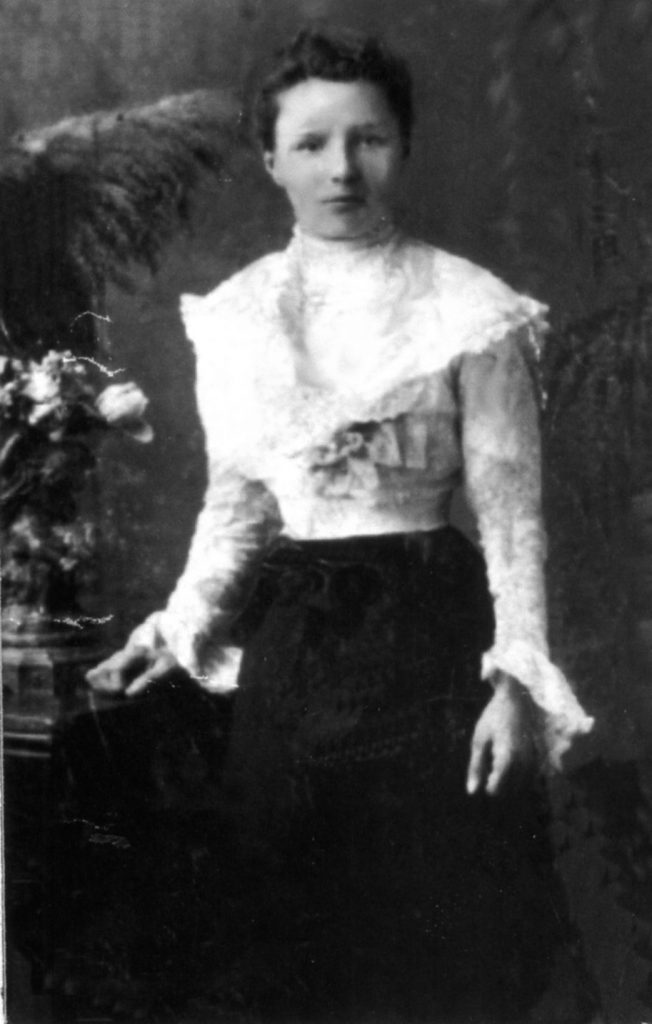 My enthusiasm for cooking does seem to run in the family though as my grandmother (my father's mother I hasten to add!) was cook for Mr Cecil Day-Lewis, the poet Laureate for England in the early 1930's, so perhaps I inherited a little of her enthusiasm for food!
DIY Experience
Brian is a dab hand at all things DIY! Having renovated our Dorset cottage his skills have been honed over the years and there is nothing that phases him!!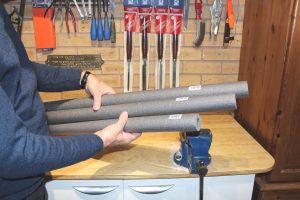 He is very happy when in his shed taking things apart to clean and restore them to full working order – why replace when you can repair and get years more service?
I hope you enjoy looking around and find some useful information. Please do leave comments and questions on the relevant pages, it is so good to hear from our readers and we are here to help in any way we can!
Donna x