Cleaning is made super easy when using sponges but most of the ones you find in supermarkets are made using plastics along with a cocktail of nasty chemicals and will still be around probably for hundreds of years.
A much better alternative are cellulose sponges that are made from natural wood fibres.
These sponges are 100% plastic free and 100% biodegradable so you can put them into your compost bin when you have finished with them!
Many places sell these more sustainable sponges but we found a good selection at a budget price in B&M Stores.
You can also find a good selection at Amazon
As with any sponge, keeping them clean and dry between uses will prolong their life and keep them from getting smelly! To keep them hygienically clean, soak in boiling water for a few minutes, pop the damp sponge into the microwave to heat them up or even add them to your dishwasher when using a programme with a drying cycle.
For bigger cleaning jobs there are larger sponges and all sizes come with the option of one side having a scourer for the really tough jobs!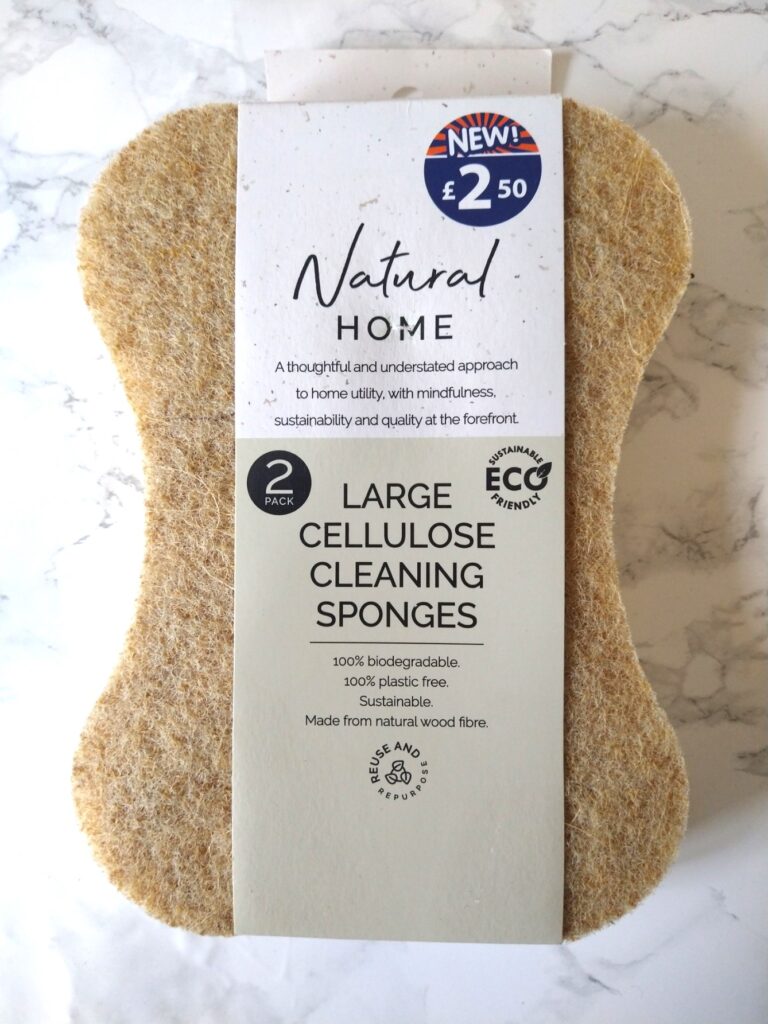 Switching to a compostable sponge is a really easy way to make sure your cleaning routine is more eco friendly 😊