Fudge has got to be one of the classic gifts of all time!
There are very few people who won't appreciate a beautifully wrapped box of smooth and delicious fudge. Better still, homemade fudge can be so much nicer than mass produced versions and is definitely on a par with the amazing artisanal fudges that you can buy but at quite a hefty price.
Is it really that much cheaper than buying a well known brand?
Making your own fudge will save you a whole lot of cash! Even using really good ingredients like butter and cream, which are expensive, this recipe works out at under £3 for about 800g of fudge. This is less than £4 per kilo. This is at least half the price of well known confectionery brands when they are selling their bags on multi-buy offers like 4 for £10!
If you start looking at the prices of gift boxes of fudge then the savings are really huge! Some are well over £20 per kilo ?
Make it special!
All you need to make this an extra special gift is a pretty box. We found the one in our photo for 99p in Home Bargains but have seen some beautiful ones in places like Hobby Craft for £2 each. If you can't find anything ready made then simply cover a small box with pretty paper and ribbon.
Cellophane bags filled with squares of fudge also look really special tied with pretty festive ribbons.
So, just how easy is it? Do I need a thermometer?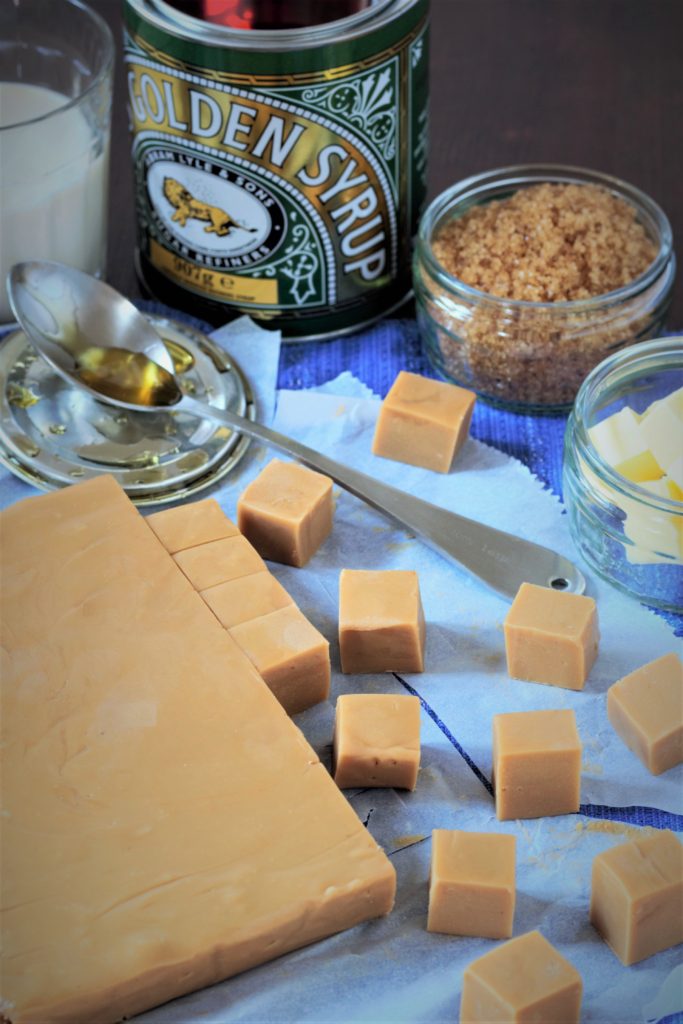 The good news is that making fudge is a pretty straightforward process! I can't deny that it will be made so much easier – dare I say foolproof! – if you have a thermometer to check the temperature of the fudge when it is boiling but there is another way, by dropping a small amount of the mixture into a cup of cold water. If the mixture forms a soft ball then it is ready. This is around 115°c on a thermometer but I prefer to go a little further to 118°c to make the fudge a little firmer and 'fudgier'. The cold water test for this stage will produce a firmer but still pliable ball.
If you would like to invest in a thermometer for making confectionery at home, I have a recommendation at the end of this post, which I truly would not be without in my kitchen! It is so useful, not only for making fudge (which you will do a LOT of when you see how cheap and easy it is!) but also for many other areas of cooking – the perfect steak will no longer be a problem! It's a great item to put on your own wish list for Santa this year!!
Handmade Dairy Cream Fudge Recipe
Delicious fudge recipe
475 grams demerera sugar
300 ml double cream
175 grams golden syrup
85 grams butter
1 teaspoon vanilla extract ((optional)
Line a 23cm square tin with non stick baking parchment.

Place all of the ingredients (except vanilla extract if using) into a large saucepan and place over a gently heat to melt together.

When everything has melted, bring the mixture up to the boil then turn down the heat to maintain a fast simmer. Stir the mixture every few minutes.

When the mixture reaches 115°c – 118°c take the saucepan off the heat and leave to stand for 5 minutes. If you don't have a thermometer, use the cold water test as described above to test the fudge.

Add the vanilla extract at this point if using. Now, using a large wooden spoon, beat the mixture until it cools and thickens. This can take a little while but you will see it change.

Once it becomes thick and difficult to beat, pour the mixture into the ready lined tin and leave to set.

When cold, remove from the tin and cut into small squares.
That really is all there is to it!
Make a batch of this delicious fudge and you will have enough for gifts for up to 4 people (or keep some for yourself!!) or one very generous gift for someone special.
For a little extra special touch, you can also add some toppings to your fudge.
We added some chocolate covered honeycomb crunch pieces to half of our fudge before cutting it into squares. Naturally, because of the chocolate we waited for the fudge to cool before pressing it onto the surface.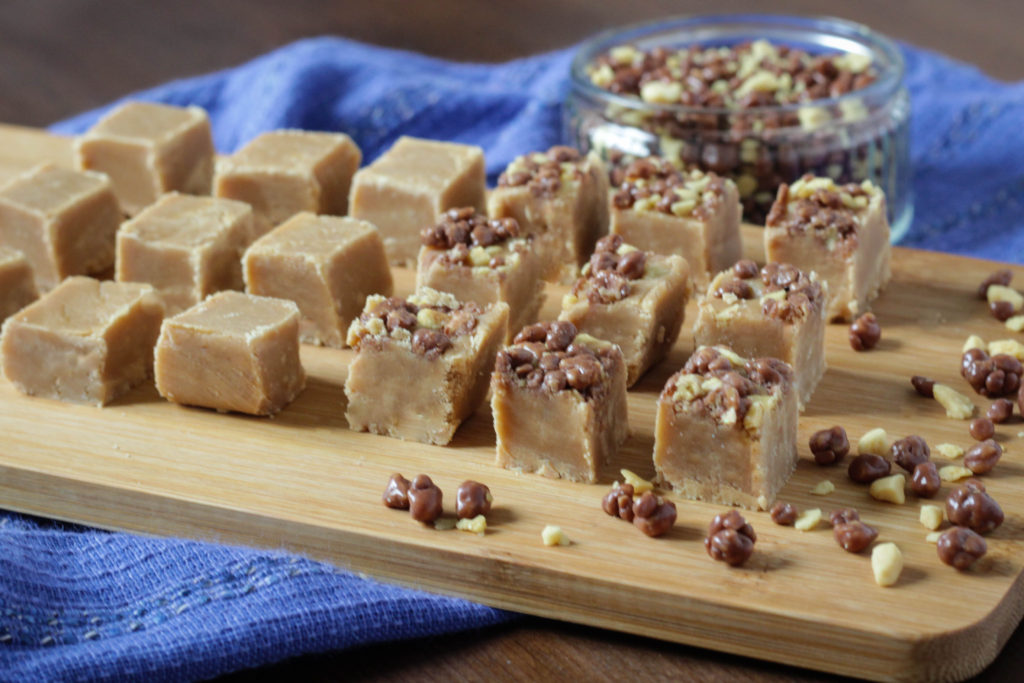 Recommended products
As I said earlier, I really cannot recommend this thermometer highly enough. It has made a huge difference to my cooking and baking and I genuinely would not be without one in my kitchen.
The Thermopen Thermometer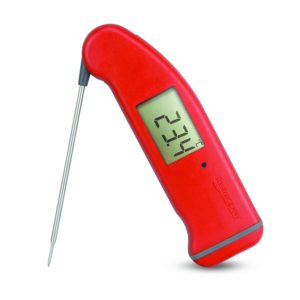 For more information or to buy the Thermopen, please click here
Our favourite 23cm square tin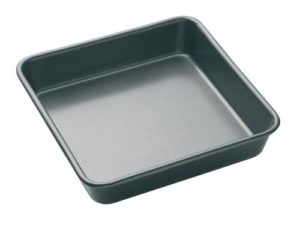 For more information or to buy this tin, please click here