For some time now, we have been in need of an armchair for our sitting room. It can be very awkward when you get just one visitor and even then not everyone has a seat!
Looking online it was hard to find anything that would fit into our rather small room or anything that we actually liked but the ones we did think would suit were around £1000!
So, in the spirit of doing as much as we can ourselves and getting a bargain to boot we started looking around and came across this lovely little wing backed chair in the local house-clearance warehouse.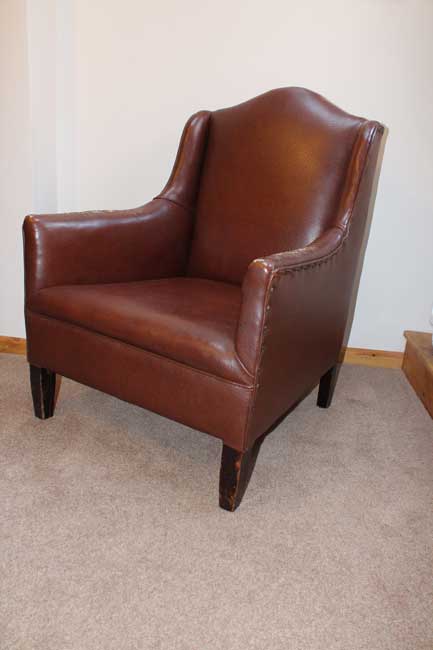 To be fair, I wouldn't be so keen to have it in the house in the condition it's in. It is covered in a horrible brown vinyl fabric that is cracked all along the top of the arms and one of the legs is split where some very modern castors were rammed into them.
But, having said that shape is very pleasing and more importantly, the size is perfect for the corner of the sitting room where I intend to put it. I could really see how lovely this chair would look covered in a nice wool tweed or tartan fabric.
So we bought this little chair for £40 and carried it home, which took some time as it is surprisingly heavy for its size!
Now we are hunting for some suitable fabric and as soon as we track some down, we will try our hand at re-covering the chair and show how we get on here with plenty of photos so you can see how we get on!